Designer Bed & Breakfast between Luberon and Mont Ventoux
Between Luberon and Ventoux, overlooking the spectacular Gorges de la Nesque, Metafort is a magical place nestled in a 17th century country house in the heart of Provence, just 25 minutes from Gorges, 35 minutes from Avignon and 75 minutes from Marseille airport. The owners Elsa and Arnaud welcome you year round to an authentic setting, allowing you to relax and let your worries fade away. The 7 design bedrooms are equipped with jacuzzis or spa baths, a prelude to your zen like stay. The cream of the crop (so far) is the Under The Stars room and its sliding bed on the terrace… something out of the ordinary with a superb view of the Gorges and the infinity pool.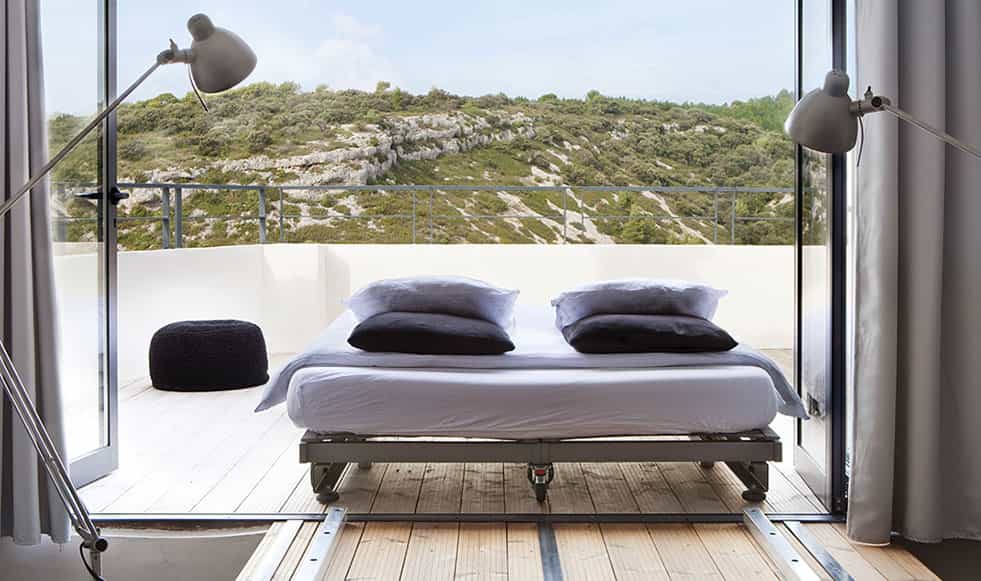 7 elegant design rooms, with private jacuzzi
All our large bedrooms are decorated with a contemporary feel and provide our guests with all the comfort they need. Each of them features a 2-person jacuzzi, exactly what you need for a relaxing evening after having roamed the trails of Provence in the sunshine. All bedrooms inside our house have air conditioning. 
A special mention to our great new feature for 2020: "L'Annesque" is an intimate, separate annex (without TV or internet), ideal for catching your breath and for resting in the heart of the magnificent Provence landscape. Built in our garden and right at the edge of the Gorges de la Nesque, L'Annesque offers a breathtaking view from your bed and the spa bath.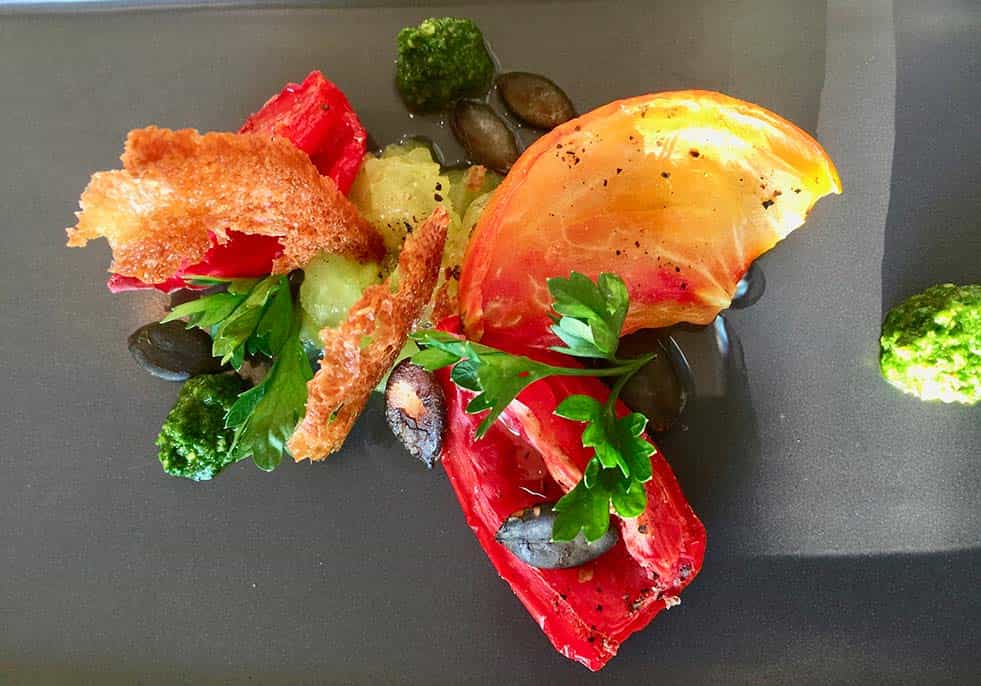 Join our guest table or use the house kitchen
Bed & Breakfast or holiday home: come and join our guest table!
Would it be a real Bed & Breakfast without the enjoyment of local food? On Saturday evenings, Elsa and Arnaud offer their guests an authentic, high quality meal, where everything is homemade, rich with flavors and colors, and accompanied by the best wines from Ventoux and Luberon. All dishes are prepared with fresh and local organic products, coming from the markets of Provence.
Our large house kitchen, overlooking the terrace and the pool, is available for use by the guests who would like to cook their meals themselves.
Our Bed & Breakfast has been built in an old « bastide » from the 17th century, fully renovated in 2011. The panoramic garden offers an astonishing view on the Gorges de la Nesque and basks in the lovely smell of Provence. It features a spectacular infinity pool, a solarium terrace protected by an old wall and several cosy areas where you can relax.
This haven of peace will delight our guests looking for authenticity and calm, between Luberon and Ventoux. If the weather allows, and when the pool is lit at night, it offers a breathtaking view during the evening meal. The large designer kitchen – open onto the pool and the garden – offers also a comfortable lounge space for the never-ending evenings.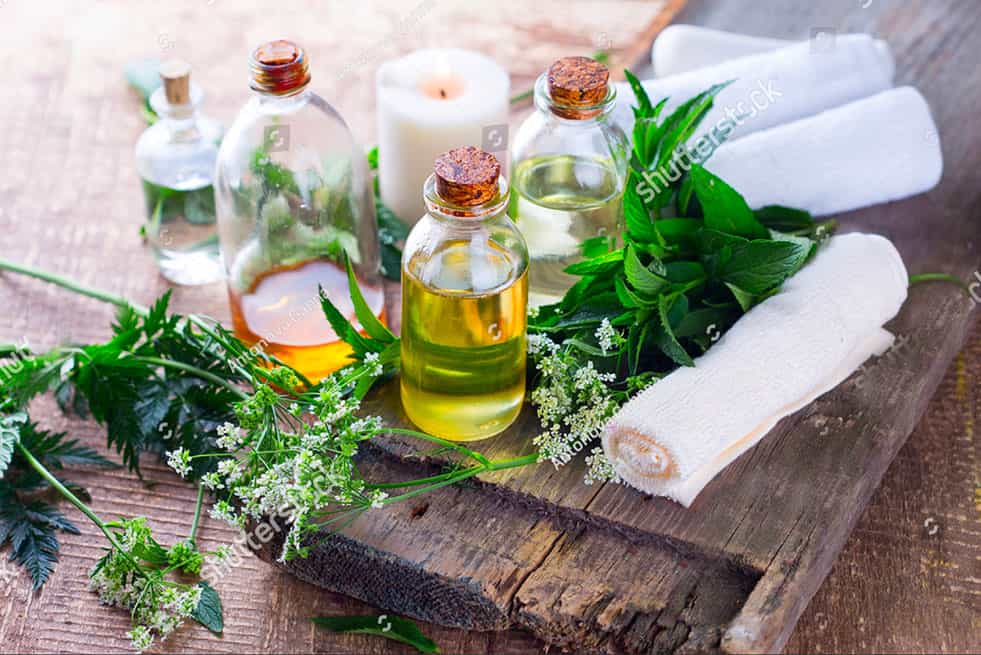 Massages, relaxation and well-being: enjoy our exclusive services during your stay
Because your stay in our home should also be about leisure and well-being, we can recommend to you many walks that start from the house. Or how about renting a bike and discover the Luberon and the Ventoux?
We also offer hot stones massages and beauty treatments.

The secret charm of our design b&b in Provence
Our Boutique Bed and Breakfast is a starting point for many excursions and visits. From here you can easily reach and discover the most beautiful tourist sites of Provence (Apt, Avignon, Roussillon, Aix-en-Provence, Gordes, Cavaillon, Isle-sur-la-Sorgue, Gorges du Verdon…), but also lots more lesser known quaint villages. During your stay, your host will be your exclusive guide and will be delighted to reveal to you the secrets of Luberon: ochres of Mormoiron, Cucuron, Lacoste with its view over the valley of Bonnieux and the Mont Ventoux, Luberon Cedar forest…there are many must-visit magical places!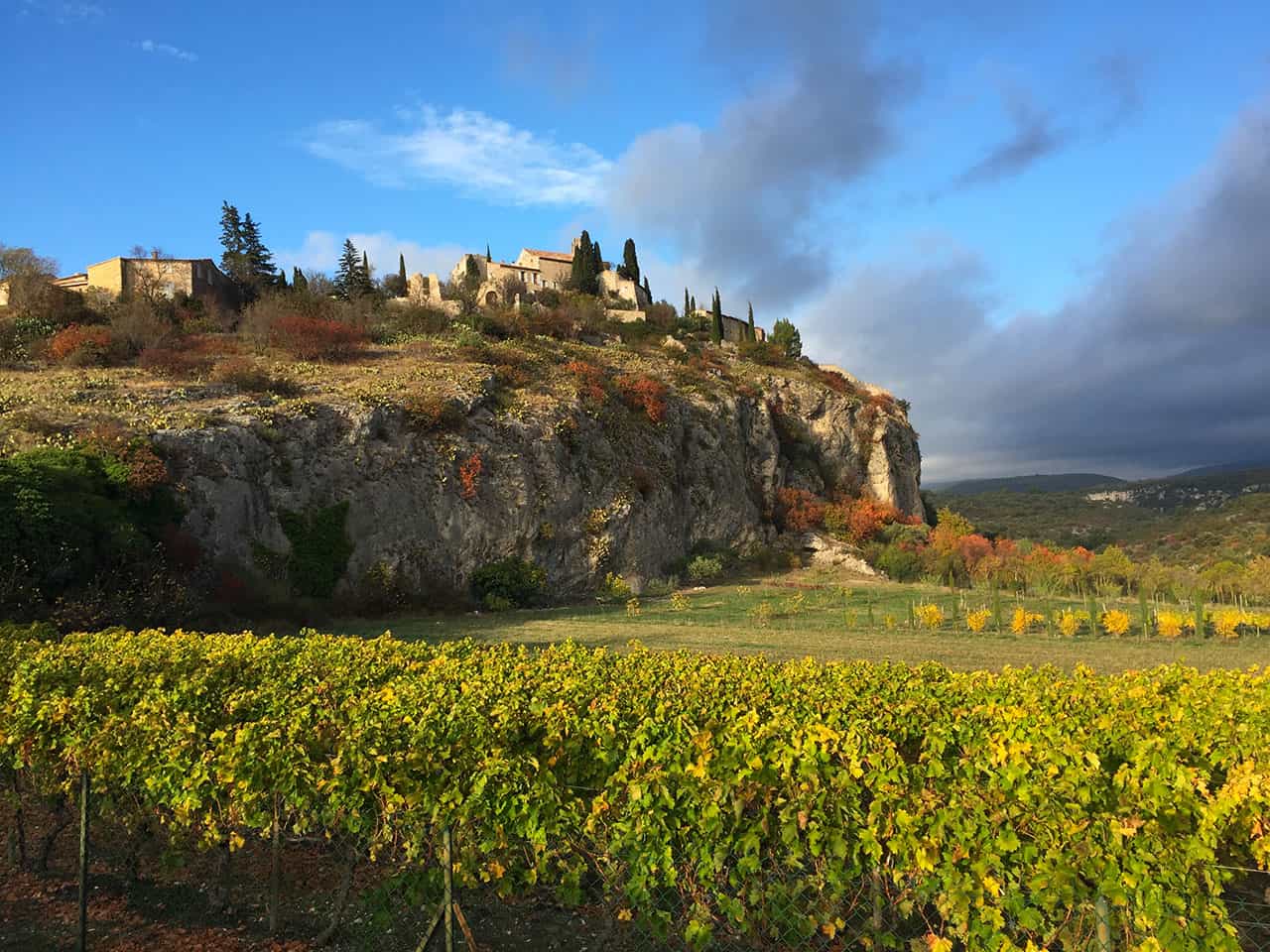 A one of a kind stay in a design Bed and Breakfast
From your doorstep you will be able to discover the most beautiful touristic places of Provence (Avignon, Gordes, Roussillon, Aix-en-Provence, Isle-sur-la-Sorgue…) but also lots of smaller authentic villages.
During your stay, we will be your guide and will be delighted to share with you some of Provence's secrets: Gorges de la Nesque, ochres of Mormoiron, Cucuron, Lacoste and its view over the valley of Bonnieux and the Mont Ventoux, Luberon cedar forest… So many stunning places you should visit.
By staying at Metafort, you will discover the magical and authentic Provence.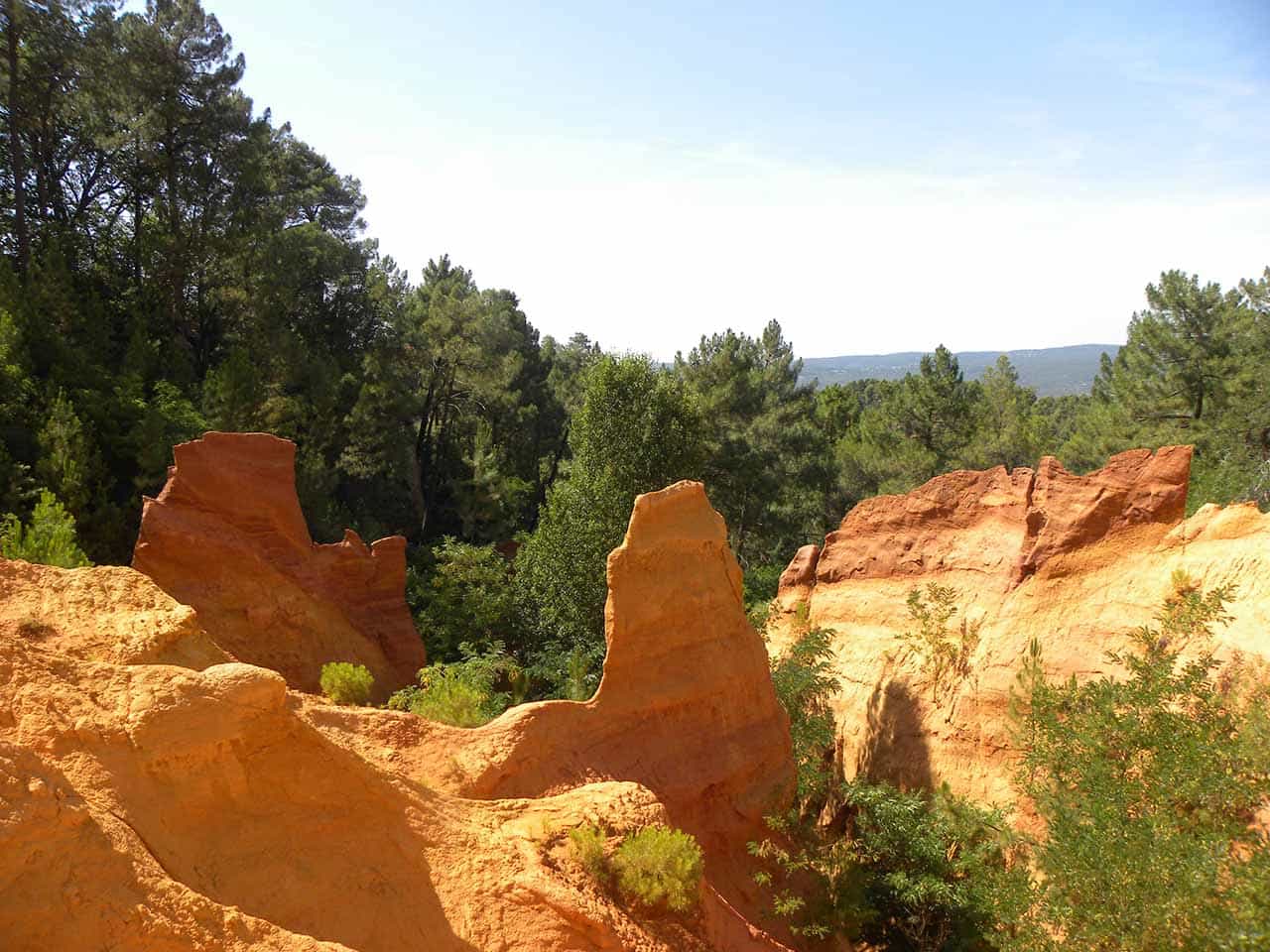 The papers talk about Metafort